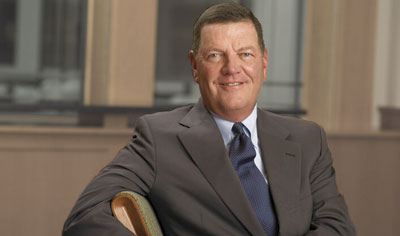 Blue Cross-Blue Shield of Massachusetts
Blue Cross-Blue Shield of Massachusetts, the health insurer, is organized as a charity. Hah. Their outgoing chairman was awarded a $16.4 million severance payment on his way out the door. Nice work if you can get it, but it doesn't seem very charitable. It's the way a for-profit company works. They pretend to be a charity, but we all know better, don't we? They're a charity to get tax breaks, not a charity to spread money around to the people they supposedly serve.
Massachusetts AG Martha Coakley is investigating.
Boston Globe: AG looking into $16.4m severance
Blue Cross-Blue Shield payment to ex-CEO seen as extraordinary
[William C.] Van Faasen received $16.4 million in a lump-sum retirement benefit in January 2006 when he stepped down as chief executive. He continued as chairman until his retirement this month. The size of the payment is considered extraordinary by some because as a nonprofit, Blue Cross-Blue Shield is expected to use surpluses to support its healthcare mission.



Commenting on public charities in general, Harry Pierre, a spokesman for the attorney general, said, "A public charity must use all of its funds to advance the charitable purpose for which it was established." Emily J. LaGrassa, director of communications for Coakley, declined to comment on the investigation.

[]

With more than 3 million members, Blue Cross and Blue Shield of Massachusetts is about twice as big as the second- and third-largest health insurers combined. In 2006 it had annual revenue, mostly from premiums, of more than $2 billion, and generated net income of $157 million.

[]



Van Faasen earned nearly $3 million in salary and bonus in 2006

, according to a recent filing made with Coakley's office, which oversees the state's charities and nonprofits. That included $500,000 in base pay and $2.46 million in bonus based on results, according to the company's filing.

But it was the $16.4 million that attracted the most attention within Massachusetts' close-knit healthcare industry. The retirement pay was earned throughout Van Faasen's 17-year career at Blue Cross-Blue Shield, the company said. Some of the payout was disclosed in filings with the attorney general's office made in previous years, Murphy said at the time. Other portions were not disclosed, because of arcane disclosure rules and how the retirement payments had vested.