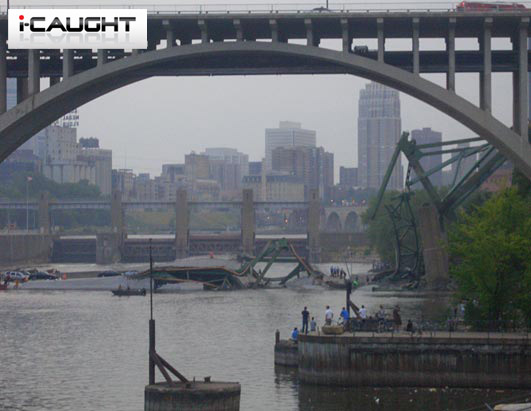 ABC News: Minn. Bridge Collapse: Survivors' Photos
A side view of the I35 W after it buckled into chunks.
(Kimberly Brown and Kelly Kahle)
MSNBC has posted a chart that shows bridges that are "structurally deficient" for all 50 states:
MSNBC: State by state: 'Deficient' and 'Obsolete' Bridges
Massachusetts and Pennsylvania are the worst with over 50% of bridges "structurally deficient" or "functionally obsolete".
For Massachusetts, that's what 20 years of tax-cutting Republican governors gets you.