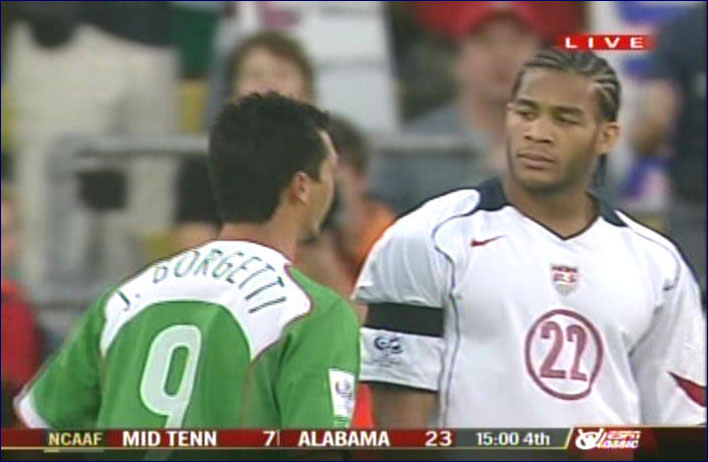 Listen to me, and listen to me good.
He could have used this advice, too:
YanksAbroad: THE NEW US COACH DON'T LIST
Here are the article's recommendations; read the whole post for the reasoning behind them. Personally, I would make #2 "Don't play Landon Donovan", but I'm prejudiced against Landycakes 'cause he didn't stick it out overseas. If you won't play club football at the highest level your talent allows, you shouldn't play on the National Team. Period.
1) Don't play Bobby Convey (or DaMarcus Beasley or Eddie Lewis or ...) as a left back

2) Don't play Landon Donovan as a forward

3) Don't be so secretive

4) Don't be so conservative

5) Don't schedule friendlies away from FIFA dates